Eyeglass Sizing
Most manufacturers use a standardized way to express the size of eyeglass frames. The "code" is quite simple. There are three measurements, all in millimeters: the width of the lens (also called eye size), followed by the distance between lenses (bridge width), and the length of the temple. In the following example, 54-17-145 is the size of the frame.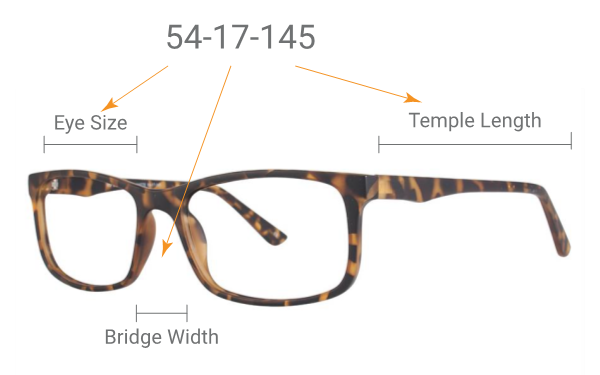 Use Your Existing Eyeglasses to Determine Your Frame Size
You can use your existing glasses as a guide when shopping for your new frames. The size of an eyeglasses frame is often stamped on the inside of the frame, as shown here in the photo.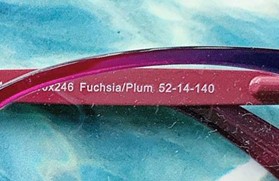 If your glasses are not stamped, or stamped with a different measuring system, you can use a millimeter ruler to measure your glasses.
Note that you do have a few millimeters of leeway in comparing your existing glasses to your new frame.
Shop all frames.
Shop oversized frames for men or for women.